TOURISM INFORMATION
We'll be building up a list of places of interest local to the old stag that registered users can rate. This will help visitors to the area find the best places to go and might even provide some inspiration for us locals too. If you want more information on any of these, why not pop in and see us - we might have some further literature, advice or even discount tickets for some of them.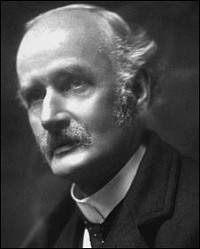 Sir Henry Jones museum
Sir Henry Jones museum
Y Cwm is the childhood home of Sir
Henry Jones, who from humble origins became an eminent professor of philosophy
and a major influence on the education system in Wales.Visit the museum and see when Sir henry, who was one of six children, lived and when he left school at the age of 12 stayed to help his father who was a cobbler. Sir Henry father encouraged him to study at night and in doing so he gained himself a a scholarship totrain as a teacher. Continuing his studies, he eventually became professor of Moral philosophsy at Glasgow University.
Henry was a brilliant philosopher and teacher, whose work was greatly influenced by the shoemakers workshop and life in his home village. He never forgot his humble origins and worked hard to improve the education system in Wales.
In 1912 he was knighted and in 1922 made a companion of honour. he also recieved the medal of Cymmrodorion society for his services to Wales.
Following his death in 1922 a memorial fund was established with the then Prime Minister, Ramsey MacDonald, its president.
In 1934 the fund bought Y Cym his childhood home and turned into a museum to honour his life and was opened gy David Lloyd George.
Today the museum is a very popular tourist attraction and also has the added bonus of growing heritage vegatables in its garden which we use in the pub in the summer months
Website
http://http:www.sirhenryjones-museums.org/